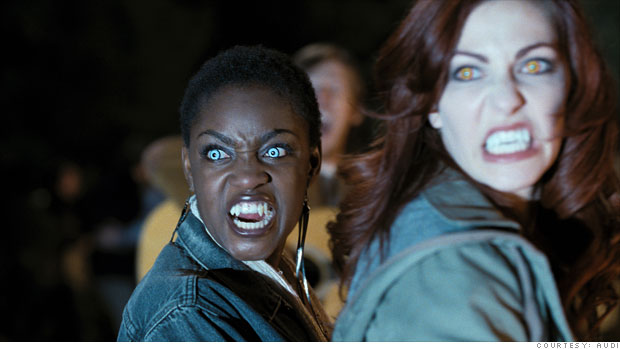 Audi is also returning to the Super Bowl this year, with a 60-second spot that lifts the curtain on its 2013 Audi S7.
The German automaker is particularly proud of the new car's LED headlights, boasting that their illumination is "the closest re-creation of daylight available."

There's only one way to know for sure. Shine the lights on your pesky neighborhood vampires!

By Aaron Smith and James O'Toole
@CNNMoney
- Last updated February 03 2012: 6:47 PM ET