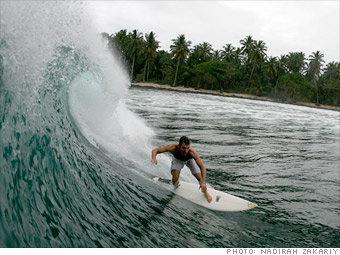 As an activist investor, Loeb is famous for the acerbic letters he writes to company executives and the bruising battles he fights with boards and management to get what he wants. (When Yahoo recently fought Loeb, the search company lost a board member and its CEO.)
Not surprisingly, Loeb has always been in-your-face brash, but few likely know how he cajoled David Tepper into being a client in the early nineties. While a young junk bond salesman at Jefferies in 1992, Loeb called Tepper at home the moment he heard the star trader was leaving Goldman to launch his own fund. "I want to cover you," Loeb said. Tepper immediately rejected the offer, but Loeb pushed back--and it paid off.
"By the time he started Appaloosa, I had established the relationship with him," Loeb says. "He became my biggest client. I was his biggest salesman."