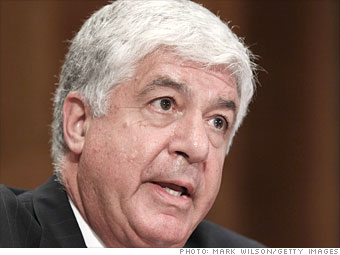 Company: AIG
In 2009, AIG CEO Robert Benmosche finally stopped the leadership revolving door that had begun to spin in 2008, when former CEO Edward Liddy replaced Robert Willumstad, who had, in turn, replaced Martin Sullivan. AIG took a massive $182 billion bailout check from the U.S. in 2008.
Under Benmosche's leadership, the company seems to be doing much better. AIG has sold assets, including $6 billion worth of its Asian insurance company AIA. "This is important," Benmosche said during the company's 2012 first-quarter earnings, "because it allowed us to do a lot of things in the first quarter that gives us financial flexibility as we look to the future."
AIG will have to continue to work its way out of government control. The U.S. government owns 70% of the insurance giant, which is an improvement, given that it owned 92% of the company in 2011.