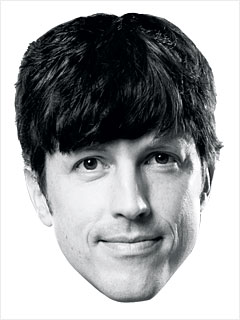 Jeremy AndrusPresident and CEO, Skullcandy
I'm really, really picky when it comes to my seat in the airplane. There is a big difference in seats, even if the seats are the same shape. There's one seat on the 747 double decker, seat 73A, where you can get about seven feet of leg room. Not only that, it's got this compartment to the left for your stuff so when they bring your food, you can stack your documents. It's your own little office.
Tony Hsieh
CEO, Zappos.com
If you're traveling with someone, bring a splitter and extra headphones. Movies are more fun when watching together.
Katia Beauchamp
Co-CEO, Birchbox
I'm obsessed with Tili bags. They're zip-lock bags with really fun patterns. It's a fun way to see everything in your bag.
David Gilboa
Co-founder and co-CEO, Warby Parker
GateGuru is an app that has every airport and restaurant and terminal. If you don't want to eat plane food, you can see your options. Also, my phone has a Mophie Juice Pack [rechargeable battery]. It's a life-changing thing to not have to worry about your phone dying.