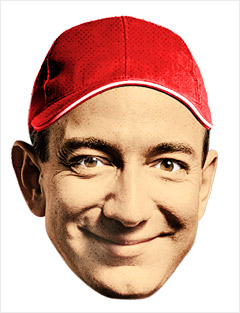 Position:
Chief executive officer
Currently: Chairman and CEO, Amazon
Call Bezos a shark for his relentless undercutting of brick-and-mortar standbys, but his ruthlessness has been good for Amazon shareholders. It isn't just the online retailer's low prices and unbeatable customer service that impresses; it's also the way Bezos takes risks. He bet that consumers would embrace the ultra- cheap Kindle and that he'd make up for losses on the hardware with consumer spending on e-books. He rolled out an in-house publishing arm and set up a cloud-services unit that offers computing capacity to companies and music to consumers. A smartphone is in the works. Bezos may be a shark, but there's no denying that he also knows how to build a business and keep it sailing.
--D.R.