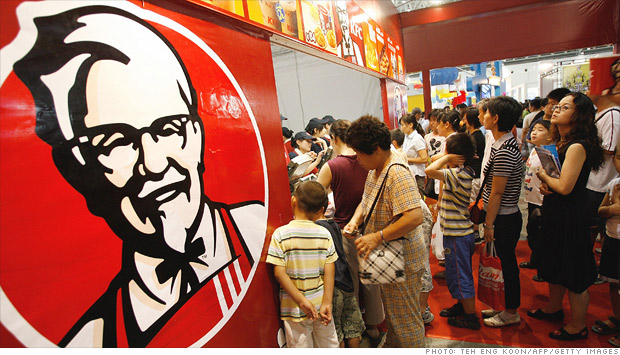 If your sales were going gangbusters in China, but falling at home in the United States -- where would you invest your resources?
That's exactly what's happening to Yum! Brands. The owner of iconic American fast food chains KFC, Pizza Hut and Taco Bell now earns more of its revenue in China than the United States.
Last year, its same-store sales rose 19% in China, while slipping 1% in the U.S.
Yum! CEO David Novak calls China "the best restaurant growth opportunity of the 21st century."
The company opened 656 new restaurants in China last year.