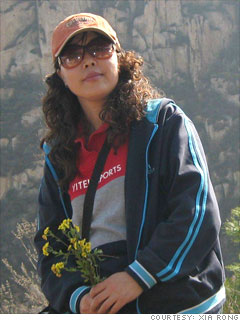 Yang Guo-Ling, 51
Qinhuangdao
Schoolteacher
I think our attitude toward consumption has significantly improved over the past decade.
Before, my family's annual income was about $10,000, merely enough for food, clothing and the basic standard of living. Thanks to our income rising over the last few years, we replaced our 750-square-foot home with a brand new 1,300-square-foot apartment in downtown. In 2011, we also purchased a Nissan Sylphy. I've also been supporting my son's graduate studies in Hong Kong for two years.
Our focus used to be on getting the most functional products at the lowest prices. While I was shopping for food, for instance, I would look at its price tag first, compare all the alternatives and pick the least expensive one. However, the quality, safety and nutritional ingredients of food have become our primary focus now. Similarly, in terms of clothing, I care more about the style, brand and texture.
I have never considered myself middle class since the definition of it is very blurry in China. Also, I guess it would be difficult for Americans to imagine how people could be able to enjoy their life in China. But I do feel I live happily. As rapid economic growth in China has satisfied our material needs, I have also put more attention on improving my spiritual life.