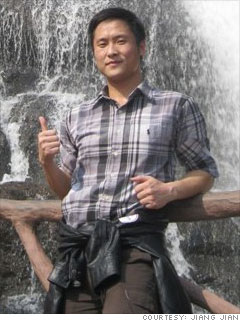 Jiang Jian, 26
Zhengzhou
Operation Management
I didn't like Zhengzhou when I first moved here 17 years ago with my parents. The city was packed with people, and clean streets were hardly seen.
My parents and I lived in a 430-square-foot, one-bedroom home. Although we were impoverished, we were actually happy and worry-free.
Since then, many new malls have been built surrounding the train station, boosting small businesses. My parents' apparel business had been doing pretty well, and our family's financial situation had become better. They decided to close their clothing store on the street and open a new business in a department store.
In the meantime, as real estate development was also booming, my parents bought a condo in downtown close to the mall, schools and markets. The condo was 1200 square feet. Our quality of living has improved quite a bit ever since.
I left the city for college when I grew up, entering a military academy in Wuhan. Despite its tough education, the school has provided me substantial material support, so my family hasn't had worry about my room and board. The tuition was approximately $800 per year. I graduated in 2009 and have already come back to Zhengzhou to work as an operations manager.