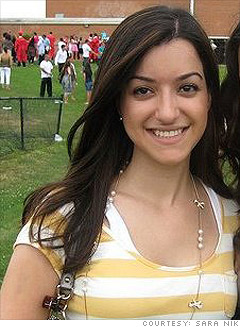 Sara Nik
Majored in Pharmacology, Class of `09
Stonybrook University
When I was an undergrad, I knew that I wanted to get involved in the research aspect of science. I liked that pharmacology was medically relevant -- studying the interaction of drugs and the body -- and it offered the opportunity to do cutting edge research.
After I graduated, I spent the summer doing an internship in France and then I came back and worked in a lab at Stonybrook for a year.
I've since started a masters program at Columbia University and work full-time in a lab in the pathology department there.
I would say that's a pretty typical path. I don't know of anyone who studied pharmacology and just stopped at a bachelor's degree. The end game is nearly always to pursue some kind of schooling afterwards. Many end up going to grad school or working in laboratories.