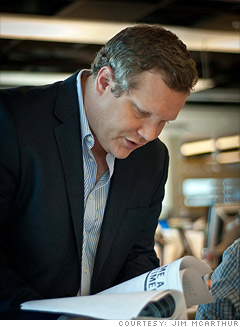 Jim McArthur
Senior vice president of Global Business Development
San Diego, Calif.
The big reason for me that I didn't take much vacation last year was because 2011 was a growth year for the company where I work. In this economy, I can't just take off.
It's not imposed. No one ever has ever told me not to leave; if anything, it's the other way around. But it's never the right time. Though I do find a way to spend time with my family and I have three kids and a wife, it doesn't always come in those traditional big blocks. That's not exactly realistic today.
I also think a person's station in the company dictates a person's ability to take time off. If you have high-level functions that run through you, and people reporting to you, there's only so long you can get away.