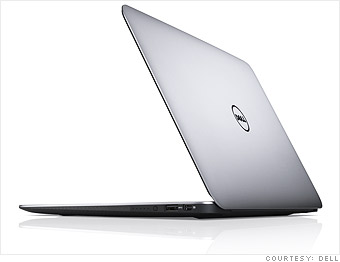 The new super-thin and super-fast "Ultrabook" computer, which has no hard disk or DVD drive, barely made a dent on PC sales in 2011. The first wave of the computers, which were introduced during the holiday shopping season, carried too steep a price to really entice many shoppers.
But that could change in 2012 when "Ultrabook notebook computers will certainly be cheaper," said NPD analyst Stephen Baker. He expects the price of Ultrabooks to be cut in half, with some models costing as little as $500.
Going forward, analysts believe Ultrabooks will account for a much larger percentage of notebook sales and will have touchscreens and detachable keyboards, blurring the line between the PC and tablet.