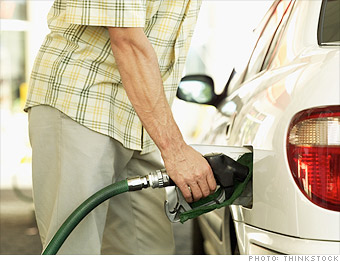 Gas prices are poised to skyrocket in the months ahead, particularly over tensions in the Middle East.
Iran has been threatening to shut down a key passageway for oil exports, and recent fighting in Iraq could curtail exports from that nation. Add on the closure of a large refinery in Delaware and a potential rebound in economic activity worldwide and drivers are likely to see a spike in prices at the pump, said Robert Sinclair Jr., a spokesman for auto club AAA NY.
"There's definitely a risk for prices to rise above $3.50" in the first half of the year, according to Phil Thompson, manager of market analytics at Mobius Risk Group, a firm that advises energy producers and big energy consumers. That's up 5% from the current average of $3.32 a gallon.
But weak demand, because of high unemployment and stagnant wages, will temper any long-term pricing pressure, he said.
Where gas prices ultimately settle by the end of the year is still anyone's guess. "Take a set of dice and roll them," Sinclair said, "anything is possible."