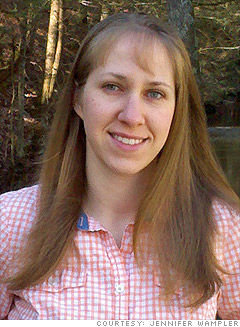 Name: Jennifer Wampler
Age: 25
Hometown: Dayton, Va.
In 2008, I was making less than $24,000 a year. Then I got a new job making close to $90,000 a year.
My husband and I, though, chose not to change our spending habits. We use the extra money to max out 401(k)s, a Roth IRA, and contribute to a savings account.