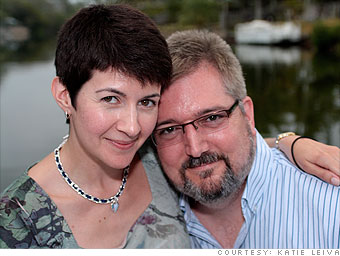 Name: Katie Leiva
Location: Columbia, S.C.
Number of times they've moved: 7
When I first married I was 25, my (first) husband was in the Navy and within a few months, he was deployed. It was a huge shock to my system.
The thing I didn't expect was having to be in charge of all of our finances. With my husband gone for six months at a time, you are in charge of the bills and everything.
And when you move so much you really rely on word of mouth, if you don't know a soul and you need something fixed -- if you need a plumber or any kind of service -- if you don't know who to trust, then you are really susceptible to people bilking you out of your money.
If you need your car repaired you feel very vulnerable. I go for an oil change and they tell me a belt is wearing thin or I need filters changed. There's just a heightened chance you will be taken advantage of when your husband is deployed.
Leiva and her first husband are divorced. She has since remarried.