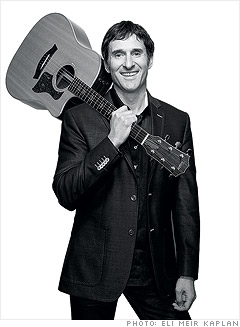 Dave Carroll, 44 On a crusade since:
2009
Day job:
Musician
Achievement:
Turned complaining about damaged luggage into an art form -- literally -- with a music video viewed more than 11 million times on YouTube.
Why he's a hero:
After months of asking United Airlines to pay to fix a guitar broken in transit, Carroll got the airline's attention -- and the world's -- with "United Breaks Guitars," a music video that went viral.
Now Carroll is helping start Gripevine, a website connecting people and companies to settle disputes, and he's publishing a book reflecting on lessons of his United experience.
Quote:
"Getting angry doesn't help. You can do things creatively and get a better result."