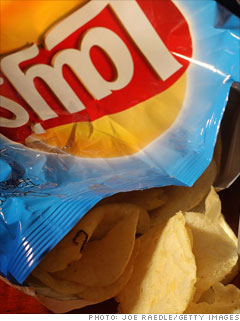 Even empty bags of chips can bring colleges a little extra cash. Agnes Scott College, a 900-student school in Decatur, Ga., collects chip bags and sends them to a company called TerraCycle, which converts the bags into products like purses and toys.
The college receives two cents for every bag it sends to TerraCycle. Last semester, the college collected 4,000 bags -- generating about $80. It also sends Elmer's Glue products and the occasional candy wrappers to TerraCycle, earning the school about $250 so far. That may not seem like much, but it helps fund the school's recycling program.
"Chip bags couldn't be recycled in our single-stream recycling due to their mixed materials, but this was a unique way to get them out of our waste stream," said Justine Schwartz, a fellow in Agnes Scott's Office of Sustainability. "We're lucky that we're getting paid to do it."