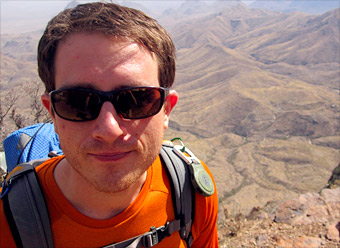 Name: Matt Heaton
Age: 29
Law school: St. John's University, 2008
Matt Heaton realized early on that Big Law wasn't for him. Even though he knew the tradeoff going in -- "all of your time for a big stack of money" -- the expectation to be available "whether it's business hours or Christmas, Passover, whatever," was still hard to get used to.
While he was working on a deal in Beijing for his AmLaw 100 employer, Matt was expected to be working on both New York and China time. "[The senior associate] literally told me at one point `Don't go to sleep.'" Heaton spent the week working round the clock, squeezing in naps between beeps on his Blackberry. A week after the deal closed, he was diagnosed with shingles. "They asked me to work from home until I recovered."
But it wasn't just the hours. It was the culture. "Being angry or giving the appearance of anger is what's demanded in the job. But when you're yelling at perfectly good people with perfectly reasonable positions just for the sake of getting the better deal for your client, it gets to be troublesome...."
When I spoke to Heaton, he was on Day 27 of the cross-country road trip he is taking with his wife as they move from New York to San Francisco, and he will begin a training course with the National Outdoors Leadership School in Wyoming this month, where he will learn how to lead groups on hikes, camping trips, and other outdoor adventures. "Even though I don't know where all of my student loan payments are going to come from, even though things are less certain now than they've ever been, I'm at a way happier point than I've ever been. I feel luckier than I ever have."