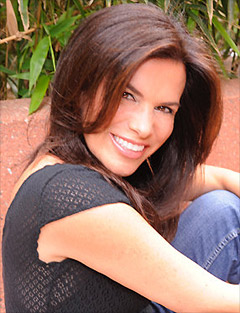 Name: Michelle Frankel
Age: 41
Law school: George Washington University, 1997
Michelle Frankel graduated from law school, like most lawyers, with "a tremendous amount of debt." She planned to practice for three years at Kutak Rock's D.C. office, paying off as much as possible along the way, before reevaluating. So from 1997 until September 2001, she lived the life of a law firm associate -- billing 300 hours a month, canceling long-planned vacations at the last minute and "being told what to do and having to do it even if it meant -- no matter what it meant."
By the fall of 2001, she realized it was time for a change. "September 11 just kind of gave me an epiphany. Life is too short."
Frankel gave her notice and took two months off to unwind. Then, to her own surprise, she found herself back at a law firm, doing legal marketing and running firm operations. While the shift allowed her to get out from behind the desk and flex her business muscles, it wasn't the change she wanted. "I was, at 5 a.m., doing emails, and I was like, `Wait a minute, this is not what I signed up for.'"
When her position was eliminated in the fall of 2011, she didn't know what her next move would be. That same week she got engaged, and the week after that she received two unexpected requests for matchmaker recommendations. "I got two random calls from friends of friends. I go `Look, I can't recommend matchmakers in New York because ... they mostly represent guys and ... they're outrageously expensive. But, I'm currently unemployed so you should hire me.'"
They did, and NYCity Matchmaking was born. Frankel says she "couldn't be happier," and at least a few of her clients would probably say the same. Since starting last September, she has sent two clients down the aisle and has three others in serious relationships.