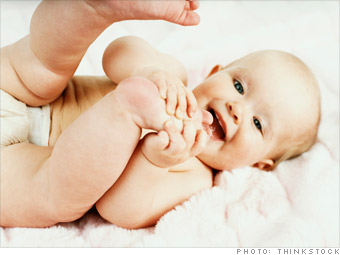 A woman from Arizona actually tried to deduct the cost of her own baby.
Because she used photos of her child in marketing materials for her curtain and blinds business, she thought the money she spent on her baby's food, clothing, nanny, diapers and baby powder -- a total of about $26,000 -- should all count as deductible business expenses.
CPA Wekherlien, at Tax Goddess Business Services, said she was able to write off the cost of hiring the photographer who took the photos of the baby, as well as the baby's stroller and the onesies that carried the company logo (which pictured the baby), but the rest of the expenses weren't allowed.