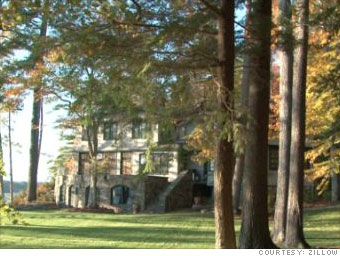 Location: Wolfeboro, N.H.
Purchase price: $2.5 million, not including price for adjacent property
Value: $10 million
The Romneys also own this gorgeous getaway on Lake Winnipesaukee in the small New England town of Wolfeboro, N.H.
They shelled out $2.5 million for the three-story, 6-bedroom lakefront home in 1997, according to public records. They then later purchased the adjacent property for an undisclosed sum.
Altogether, the property spans 11 acres and includes a 5,400-square-foot main house and a guest house. It is now valued at approximately $10 million, according to Zillow.