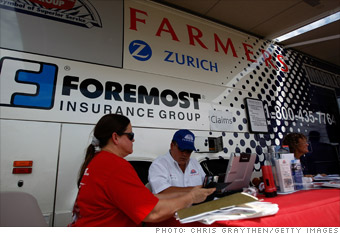 Settlement: $455 million
Pay-out per customer: $35
In December, Farmers Insurance agreed to pay $455 million to settle a lawsuit that it had charged customers $9 billion in excessive management fees on its insurance products since 1999.
Of that settlement amount, attorneys will get $73 million, pending the court's final approval. As for the more than 13 million customers who paid the fees? They are expected to get an average of $35 apiece, said Jerry Flanagan, staff attorney for Consumer Watchdog, the consumer rights organization.
"We believe it's a fair and reasonable settlement for all parties," said Farmers' press spokesman, Mark Toohey. The company said the allegations were baseless.