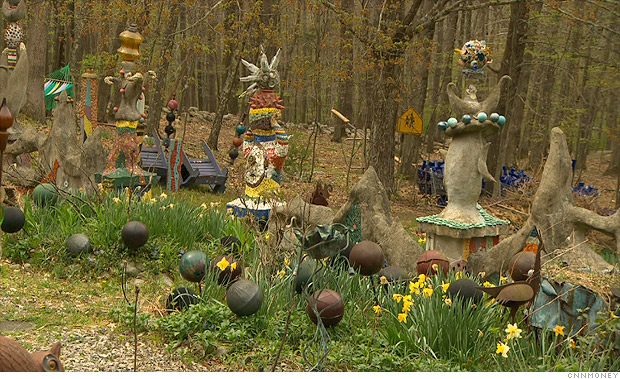 Boscarino has filled his garden with his own sculptures. He works a lot with concrete and utilizes many found objects in his pieces. Blue ice-tea bottles are a recurring theme.
He also has lots of balls scattered throughout the property, sometimes as free-standing pieces and other times wedded to other sculptural or found elements.
The quiet woodlands of rural New Jersey offer an eerie backdrop for the whimsical garden of objets d'arts. In addition to the walls and sculptures, there's a chapel and an outhouse, the property's original sanitary facility.