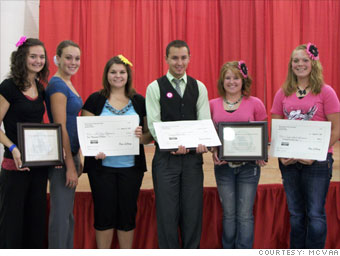 Prize: $2,500
Last day to enter: May 31
The Missouri Alliance for the Development of Entrepreneurship sponsors this statewide business plan competition to help entrepreneurs start, finance and manage their new businesses.
The entrepreneurs submit a business plan, create and staff a trade show booth, and make a short presentation before a panel of judges. Entrants are also given resources to help them start and operate an economically viable company in Missouri.
Lifesong for Growth and Wellness, LLC, a second-place winner last year, provides professional counseling services to individuals, couples and families in mid-Missouri. The center received $1,500 from the competition and chose to use the money to expand its marketing efforts, which included developing more brochures.
Such efforts gained them more customers, tripling their income base. This allowed the firm to grow from the original three partners to a business with nine employees.
Eligibility: Any Missouri resident under the age of 18 may enter in either the Youth or Open category. Applicants over 18 may enter in the Open category.