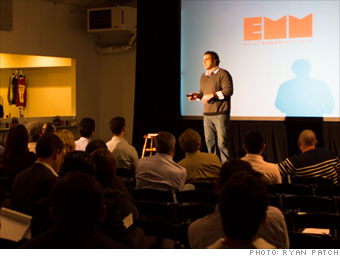 Prize: $50,000
Last day to enter: June 1
Praxis is a Christian organization that supports entrepreneurs tackling major social issues. The organization chooses 12 mission-driven for-profits and non-profits for its development program. Mentorship, peer support, and organizational development resources will be provided over six months.
The Los Angeles-based program culminates with a pitch event held at an annual conference that mobilizes Christians to advance the common good in society. Finalists will pitch their organizations to church and cultural leaders.
Unlike other accelerator programs, Praxis focuses not just on the startup, but also on the personal life of the leader. Entrepreneurs are asked to consider how their Christian faith informs and integrates into their work, and how their personal lives will help their organizations thrive over the long term.
Eligibility: L3C's, for-profits, and non-profits with a commitment to create Gospel-centered organizations are eligible.