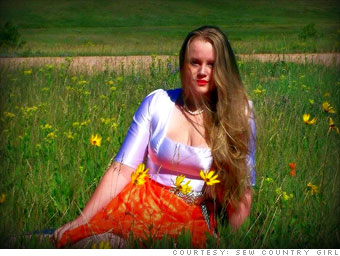 This small city at the foot of the Rocky Mountains in Colorado boasts a major support system for entrepreneurs.
Colorado Springs has a highly educated workforce, as more than a third has an advanced degree. Promising employers get on a fast-track licensing program. Researchers can tap into the nearby U.S. Air Force Academy.
But what really sets it apart is a sense of community that's light on government involvement, but heavy on community conscience. Environmental concerns and business network support are top priorities. Jenifer Furda, an executive at the city's chamber of commerce, said business owners recognize they play a part in keeping the city beautiful and vibrant.
"It's good to be sustainable. It makes you profit," she said.
Lexie Peebles, a 19-year-old wedding gown designer who started Sew Country Girl out of her parents' home, said it's engrained in the culture.
"It's a Colorado mentality. Even though the benefits aren't tangible for us, they certainly will be for the next generation," she said.