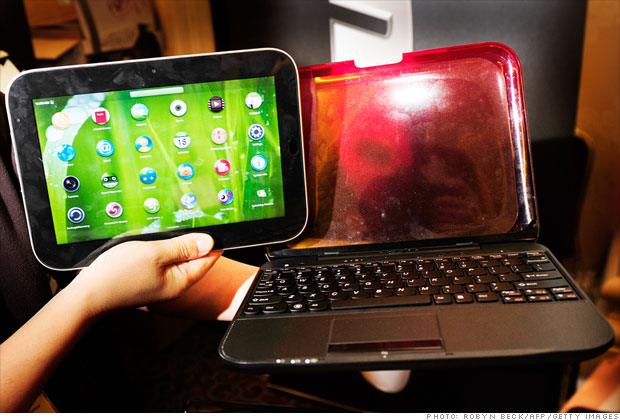 Three months before Apple unleashed its now-dominant iPad, CES 2010 was full of tablet prototypes. The most unique: Lenovo's IdeaPad U1 Hybrid.
The U1 stood out from the pack because the tablet part of the device functioned as a detachable screen that could be popped into a case with a keyboard. The $999 hybrid was slated to include 3G wireless connectivity and run on a custom Linux-based Skylight operating system.
Techies drooled over the prototype, with CNET dubbing the hybrid form factor "a fascinating idea" -- but one that "sounds too good to be true."
That review turned out to be right. Just a few months after it unveiled the U1, Lenovo killed the project and decided to completely start over with an Android operating system.
Lenovo got U1-lovers' hopes up again at CES 2011, where it debuted a revamped prototype. This model included a LePad slate that ran on Android and a laptop base that ran on Windows. Alas, even the new version of the U1still hasn't made it past the prototype stage.