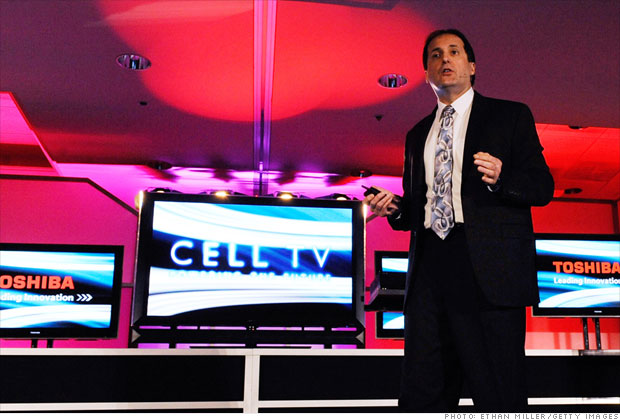 Toshiba rocked CES 2010 with its Internet-connected Cell TVs, which came with massive computing power and a long list of cool features.
The coolest of all: Not only did the TVs show 3D content, but they also converted regular 2D programming into 3D. Plus, they featured a built-in video camera, microphone and software for easy video calls and a super-bright LED display.
Toshiba execs touted Cell TV as 10 times more powerful than the average PC, thanks to the gadget's eight-core processors.
The "ultrapremium" device sounded like a dream, and that's how it stayed -- at least for most of the world. Toshiba told CES attendees to expect a U.S. shipping date in September 2010, but it never materialized. The TV is available in Japan for more than $11,000.
Stateside, Toshiba plans to bring some of Cell TV's features to market with the new Cevo chipset. But details on that release, too, remain sketchy.