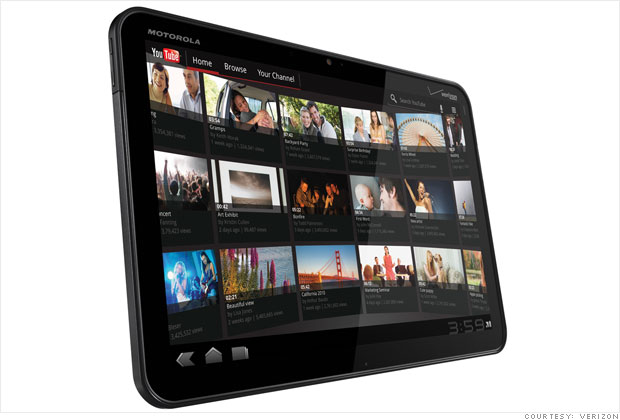 Motorola's Xoom tablet was one of the buzziest product announcements to come out of CES 2011. Its 9.7-inch screen size and high resolution matched that of Apple's iPad, and it was one of the first Android tablets from a major manufacturer.
A few weeks after the show, Motorola promised it would upgrade the Xoom's Internet connectivity to the new 4G LTE cell network from Verizon. The upgrade was supposed to come sometime in the second quarter of the year, but details didn't trickle out until July -- and the news wasn't good.
First, the update wouldn't be available until September. In order to get it, customers would have to ship their tablets back to Motorola to get a new chip installed. The process was expected to take about six business days. And while no data was meant to be deleted, customers were still urged to back up their information ... just in case.
It was a clunky way to deliver an upgrade that was already seven months late. But at least it won't inconvenience that many customers: The Xoom's sales have disappointed, barely making a dent in the iPad-dominated market.