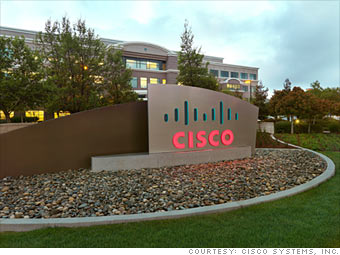 Date: July 2011
Layoffs: 6,500
Headcount before: 71,825
Headcount now: About 60,000
Stock change: Up 10%
Cisco CEO John Chambers believes in cutting once and cutting deep.
In July 2011, he announced the biggest downsizing in the company's history: About 6,500 workers, or 9% of Cisco's staff, were handed pink slips.
Almost a year after the layoffs, Cisco's revenue has climbed about 7%, according to its most recent quarterly report. But this wasn't just a result of the staff reduction -- Chambers also cut expensive distractions like the company's camcorder business and refocused the company on its main moneymaker, computer networking equipment.