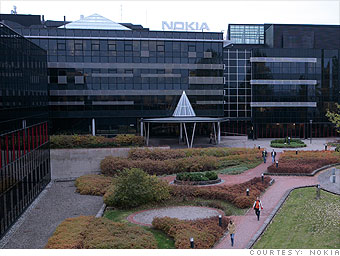 Dates: April 2011, October 2011
Layoffs: 4,000; 3,500
Headcount before: About 132,000
Headcount now: 124,834
Stock change: Down 61%
Nokia was in such dire straits at the beginning of last year that CEO Stephen Elop described the company as standing on "a burning platform" it needed to jump off to survive.
In response, the company halted production of its industry-leading but fast fading Symbian smartphone operating system and went all in with Microsoft's Windows Phone.
Though he knew the waters would be cold, Elop didn't think they'd be this bad. The company has lowered its financial outlook multiple times, and last month, its debt was downgraded to "junk" status.
Shares of Nokia have tumbed to a 14-year low. Though the new Lumia Windows Phone devices are selling well, Nokia lost its market leadership in mobile phones for the first time since 1998.