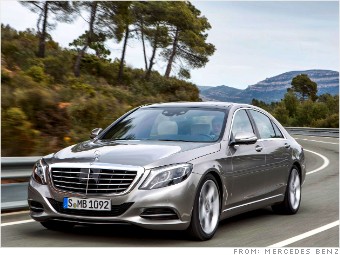 You can't buy Google's self-driving Toyota Prius but if you can pony up for a six-figure luxury car, you'll soon be able to buy a Mercedes-Benz S-Class that practically drives on its own -- while its heated seats give you a massage.
Beyond that, the Mercedes also has a host of other amazing technologies and some cool '70s-retro interior trim options.
Underneath all that, it's a Mercedes-Benz, which means it rides smoothly, accelerates quickly and drives better than you'd think a car this size would.
Pricing for the S-Class hasn't been announced yet but you can expect it to be similar to that of today's S-Class, which starts at over $90,000.