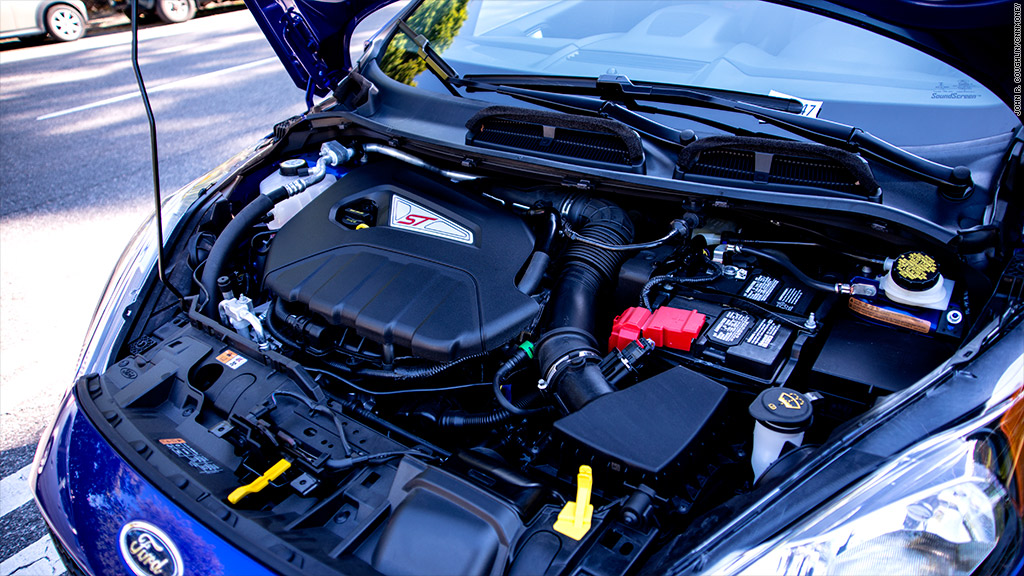 It is a little expensive for a tiny subcompact. And your insurance agent will surely raise an eyebrow. But, once you drive it, the $21,000 base price won't seem like much at all for a car that packs this many smiles into such a small parking space.
The Fiesta ST is powered by a technically complex turbo-charged four cylinder Ecoboost engine. It's mostly a pretty quiet affair but, when lightly stressed, can be coaxed to emit a cutely aggressive lion cub growl. (As with most engine sounds these days, this one isn't entirely natural. Special tubing channels that burble into the cabin.)
The fun gets going at about 3,000 RPM and, from there, this little engine revs like it doesn't ever want to stop. It feels as if the top end of the tachometer is the only thing keeping you from winding it out to 127 mph in first gear. But you won't want to because of the transmission.
First published October 25, 2013: 10:30 AM ET
Partner Offers
Paid Partner