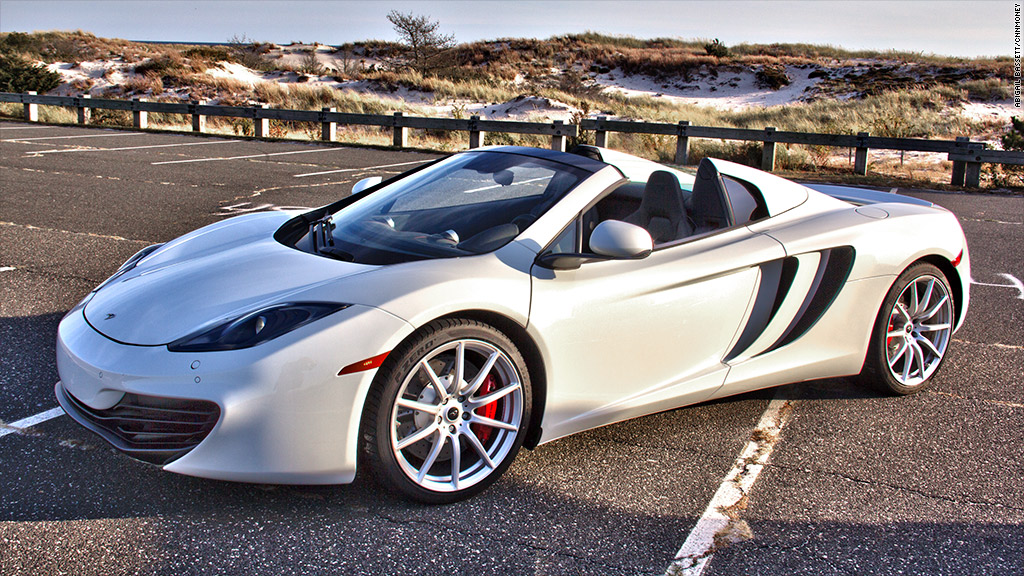 Out-and-out supercars don't get much nearer to perfection than this. McLaren, a British company that makes Formula One race cars, has created a lightweight carbon fiber street car that can dart, twist, and turn so promptly it feels almost as if it's responding to your thoughts alone.
Review - McLaren: Supercar of your dreams
With 616 horsepower from a tiny 3.8-liter engine mounted just behind the seats, the 12C is bullet-quick and perfectly balanced. I've rarely felt so physically attached to so amazing a machine.
First published December 31, 2013: 10:22 AM ET