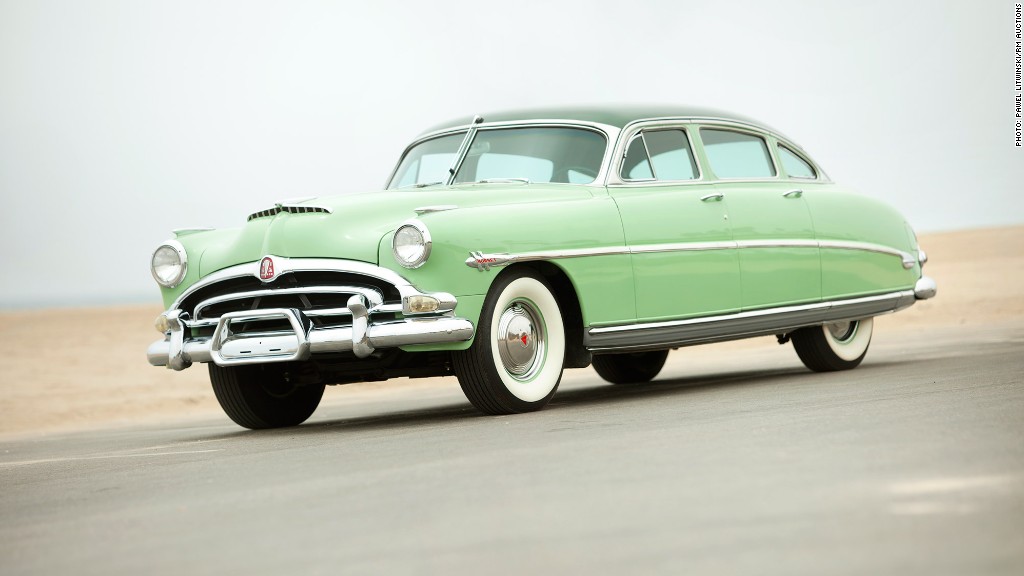 Ordinary value

: $23,400

Sold for

: $61,600

Sold by

: RM Auctions, Monterey, Calif., 2012
Thanks, in part, to a unique body design that gave it a low center of gravity, the Hudson Hornet was a successful model on the stock car racing circuit in its day.
Decades later, the Hornet's racing success became part of the story in the 2006 movie "Cars." Lightening McQueen's friend Doc was a Hudson Hornet who'd won the Piston Cup in his long-gone glory days.
Steve McQueen himself, the man after whom Lightening was named, owned this particular Hudson Hornet at the time of his death. McQueen purchased the 170-horsepower six-cylinder car, which has a rare green color combination, in the 1970s. McQueen's cars tended to wear fairly muted colors, said Matt Stone, the author of "McQueen's Machines: The Cars and Bikes of a Hollywood Icon." There were no flashy cars in McQueens garage.
"He was absolutely not a profiler at all," Stone said.
First published February 10, 2014: 10:25 AM ET