'SCUD-A'
Surface-to-Surface Missile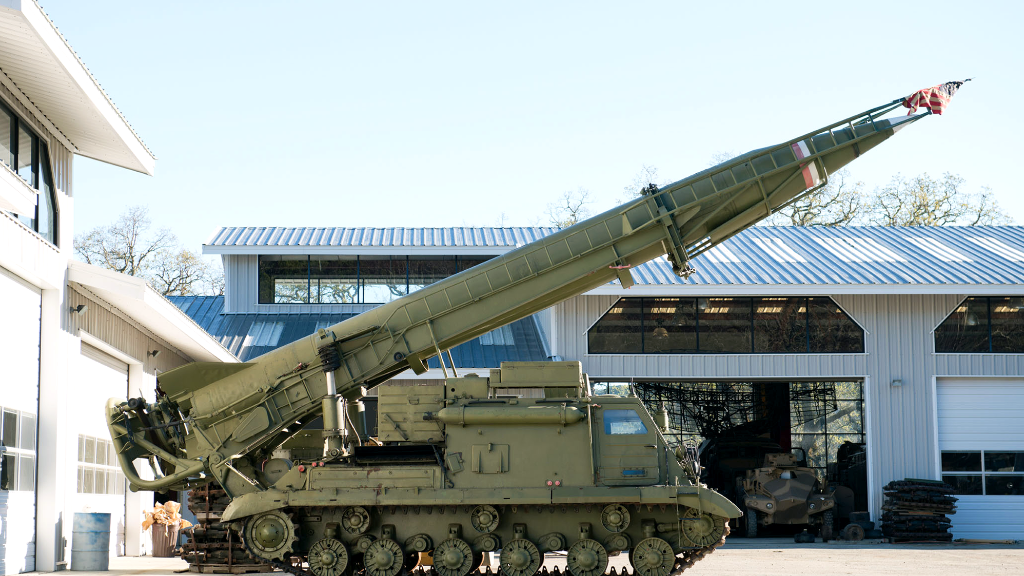 You may remember Scud missiles from the first Iraq war in the early 1990s when Saddam Hussein's military fired them at coalition targets. This Soviet-made weapon is the same sort of vehicle, but this one, in particular, is not a veteran of that war.
There are only two Scud missile launchers in private hands. Both of them are in the Littlefield collection. One is being sent, along with other historically significant pieces from Littlefield collection, to become part of the Collings Foundation Museum in Massachusetts. The other Scud, this one, was offered in the Auctions America sale to the highest bidder.
These machines were created to fire missiles based on V-2 rockets captured from the Germans after World War II. Deployed in the late 1950s and early '60s, this particular type of vehicle could fire a lightweight nuclear warhead up to 167 miles.
First published July 15, 2014: 7:17 AM ET
Partner Offers
Paid Partner