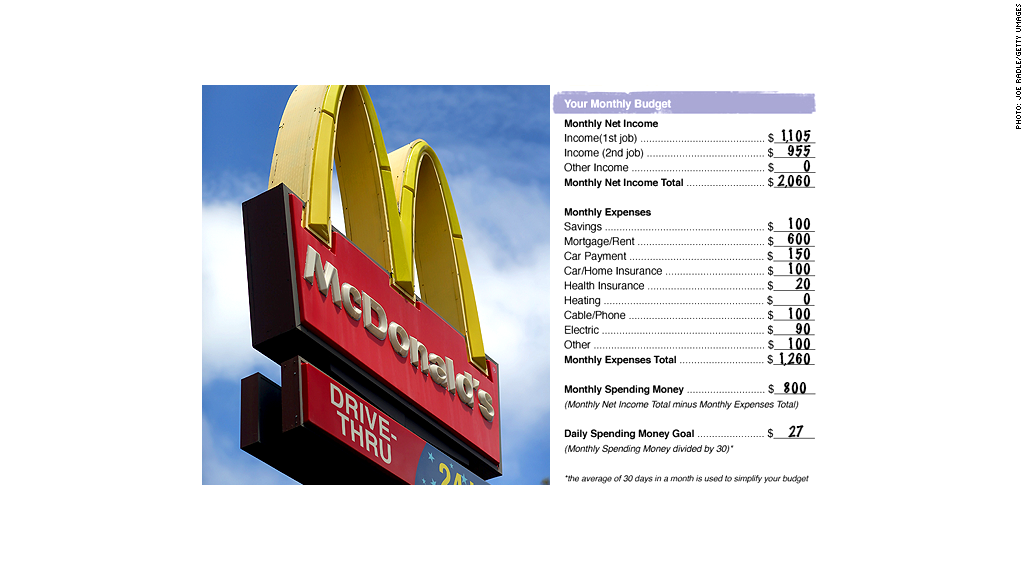 It's been a rough year for the fast-food industry, with protests and strikes happening across the country. But if you're McDonald's (MCD) and you're catching heat for not paying workers enough, it's probbbbably not a good idea to post an employee "budget journal" ... and then omit food, gas and clothing.
Whoops.
Arguably worse: The Golden Arches left space for income from a second job, all but admitting its wages aren't livable.
And, in fact, they're not. The median pay for fast food workers nationwide is just over $9 an hour, or about $18,500 a year. That's roughly $4,500 lower than Census Bureau's poverty income threshold for a family of four. - A.R.
First published December 18, 2013: 6:38 AM ET