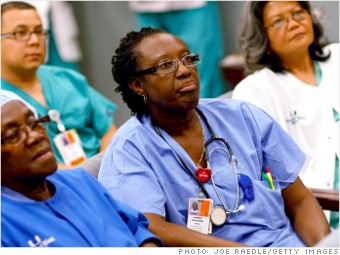 1983 median wage

: $20,592*

2012 median wage

: $57,044

Increase

: 177%
Nurses benefit for the same reasons other health care professions are paying more: rising demand, a greater need for technical skills, and not enough people to do it.
But there's another reason as well: gender.
Prior to the 1980s, many women who worked outside the home pursued traditionally female career paths like nursing or teaching. That changed as the baby boom generation entered the workforce.
"There were other things these young women could do," said Peter McMenamin, the economist for the American Nurses Association. "To attract and maintain women in hospitals, they had to match salaries."