Walmart workers can study any subject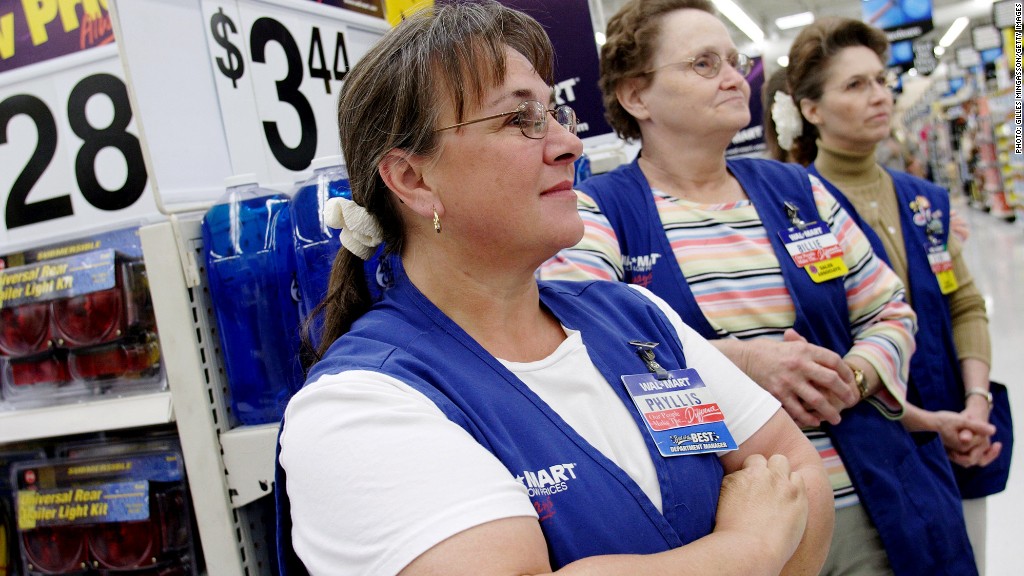 Wal-Mart gives a 15% discount on tuition to any employee who is taking classes at an online school called American Public University. It saves workers about $100 per course and there is no limitation on what they can study, as long as it is one of the 180 degree programs offered.
Both full- and part-time employees can enroll as soon as they are hired, and the benefit extends to their family members as well.
Thomas Rasbach was a assistant store manager at Wal-Mart when he returned to school. At the time he only had a high school education, but he just completed his bachelor's degree in business administration and is planning to pursue his master's.
Related: Policy vs. reality at Wal-Mart
"I needed something to set me apart from everyone else," said Rasbach.
Now he has worked his way up to a supervisor position where he travels to different Wal-Mart (WMT) locations, remodeling existing stores and facilitating openings.
First published June 19, 2014: 9:32 PM ET
Partner Offers
Paid Partner