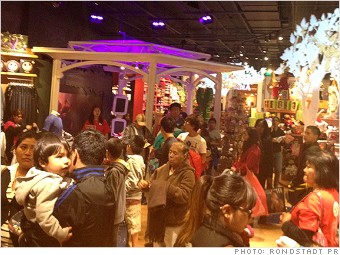 Even though shoppers could have taken advantage of the Disney Store's "Magical Friday" deals online earlier in the week, many still waited hours in line for the store to open at midnight.
Helping to draw those crowds: A doll-version of Merida, the bow-and-arrow-toting heroine from Pixar's movie Brave, which was marked down to $16 from $24.50.
Other popular toys included characters from Disney's new Wreck-It Ralph movie and Cinderella, which was recently re-released in a special "Diamond Edition" on Blu-Ray.
Global Disney Store executive vice president Paul Gainer said customer traffic is better than last year, both at stores and online.