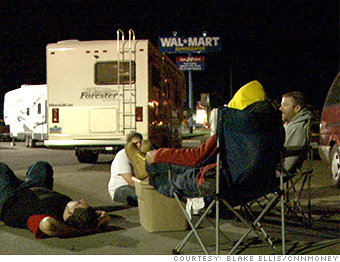 Population

: 26,677

1-year growth*

: 9.3%
The small city of Williston, N.D., was once a sleepy farm town -- until oil companies discovered ways to tap the vast Bakken formation believed to hold as many as 24 billion barrels of oil.
"It's a game-changer, a bonanza," said Tom Rolfstad, executive director for the city economic development department.
Workers have flocked to the town. "We've doubled in size in three years and we will double again in the next three years," said Rolfstad, who grew up in the area.
See: Chasing the American dream in a Walmart parking lot
But the town needs to take care of one major problem first: A severe housing shortage. Rolfstad said that developers fly into town nearly every day with plans for commercial and residential building.