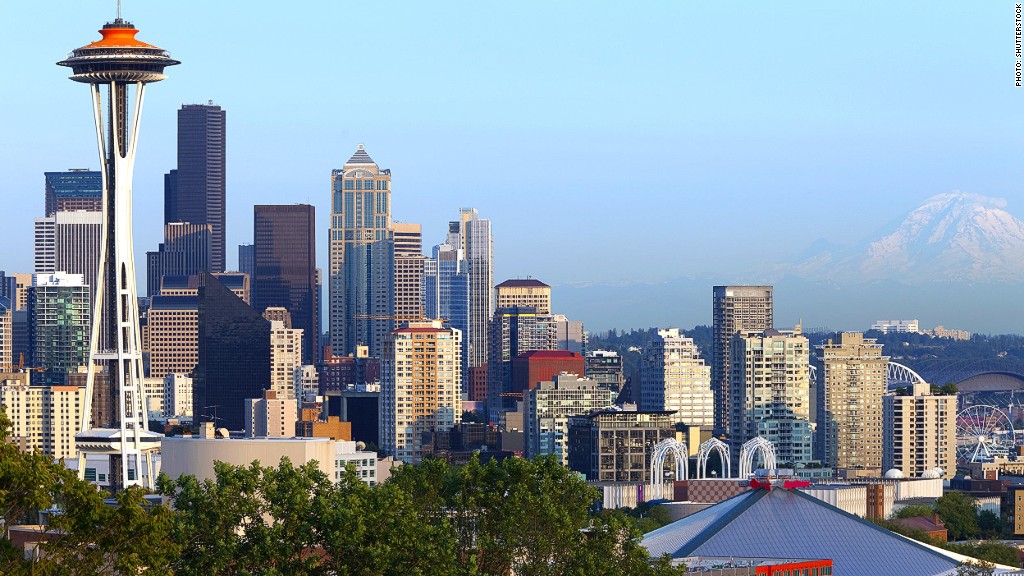 One-year pay increase

: 2.7%
Workers in Seattle are in a sweet spot right now.
Over the past 12 months, 52,000 jobs have been added in the metro area.
That's thanks in part to three major industries -- technology, manufacturing and business support services (everything from office cleaners to payroll services) -- which have been hiring at a faster than average rate and boosting pay as well.
Factory wages, for example, have risen by an average 2.1% over the past 12 months, while IT workers saw their pay climb by 2.3% over the past year, PayScale reported.
First published October 16, 2013: 7:26 AM ET
Source:
PayScale
The PayScale Index tracks changes in the earnings of full-time private industry employees on a quarterly basis. It takes into account total cash compensation, which is defined as all cash payments earned by an employee during a year of full-time employment. This report is based on the year-over-year percentage change in compensation for the 12 months ending September 30, 2013. (More on the
methodology
).