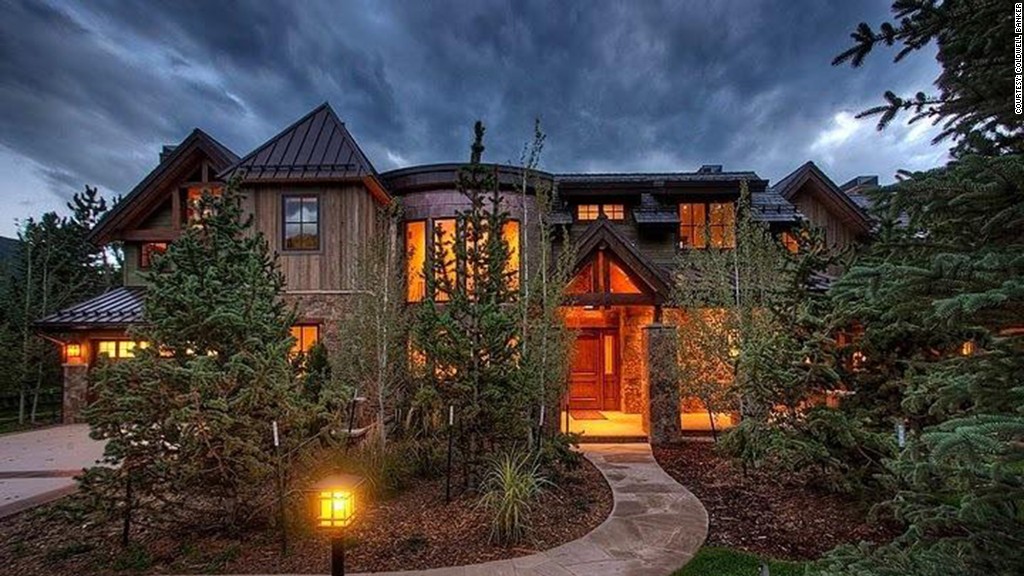 Sales of $5 million or more

: 44

Price of this home

: $5.5 million
Once a small silver mining town, Aspen is now a premiere mountain retreat for the rich and famous.
In the 12 months ended June 2013, 44 homes priced at more than $5 million were sold, 16 of which carried prices that surpassed $10 million.
Residents not only get to enjoy winter sports on the snow-capped peaks of the Rocky Mountains in the winter, but there is also a championship golf course to play once the snow thaws.
This 5,300 square-foot condo comes with five bedrooms and baths and features wood-beamed vaulted ceilings, several fireplaces, a large family room, home theater and wine room.
For further information: Trulia
First published June 2, 2014: 5:09 PM ET
Source: Coldwell Banker's Luxury Market Report for Fall 2013