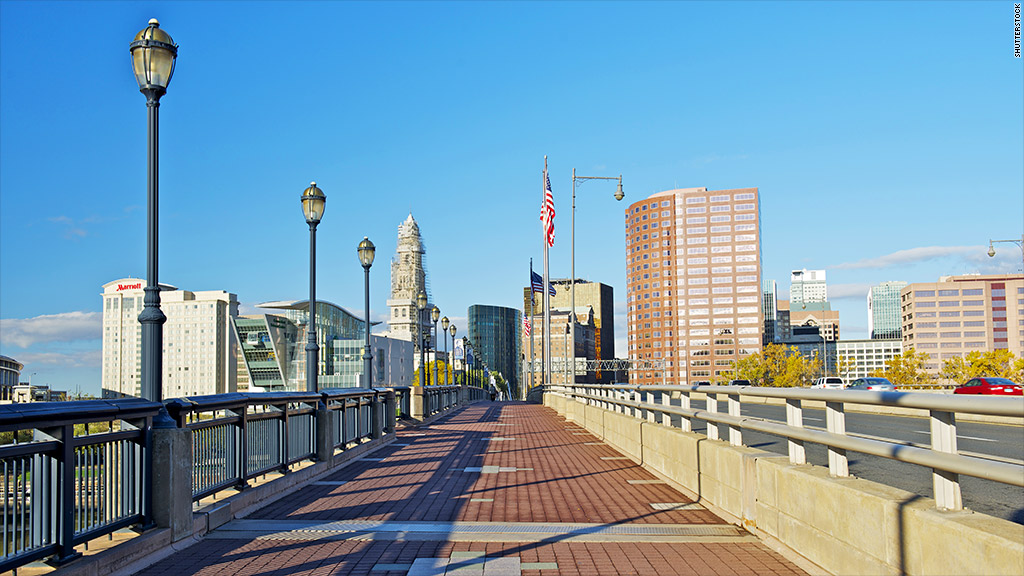 Median home price

: $234,000

Forecast gain through Sept. 2014

: 8.3%
Hartford may want to thank Obamacare for its home price gains in the upcoming year. Home to some of the nation's biggest insurers, like Aetna and UnitedHealth Group, the new health care law has helped these firms expand and bring jobs to the area, according to Thomas Deller, who directs development for the city of Hartford.
All of the white-collar jobs have kept household incomes high -- at a median of more than $85,000 last year. That makes the area's median home price of $234,000 quite affordable for most residents.
CoreLogic forecasts a 12-month gain of 8.3% through September and it expects the recovery to have legs. It sees another price increase of 6.6%, for the 12 months after that.
First published January 23, 2014: 2:54 PM ET
Source: CoreLogic Case-Shiller
Forecasts are for the 12 months ending September, 2014. Rankings are for metro areas with populations of one million or more. In addition to its own data, CoreLogic Case-Shiller compiled its results using data from the National Association of Realtors, the Federal Housing Finance Agency, Moody's Analytics and the Bureau of Labor Statistics.

Real Estate Calculator

Was my home a good investment?
Find out now
Mortgage