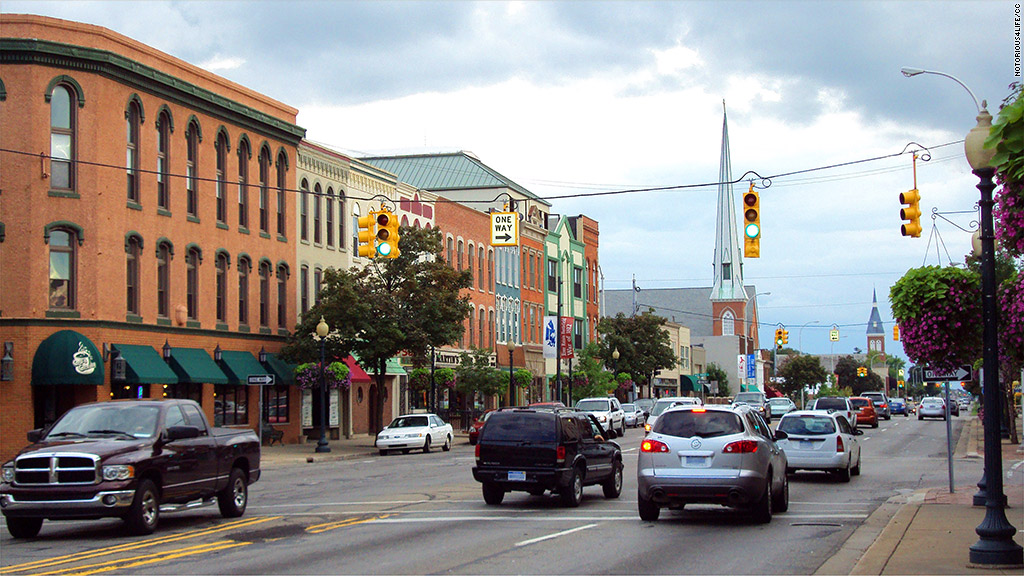 3
Population

: 151,048

Median home price

: $120,000

Median income

: $63,700

% of homes sold that are affordable*

: 93.2 %
Located about midway between Detroit and Toledo, Ohio, Monroe had a vibrant auto supply industry. One famous brand named for the town is Monroe Shocks & Struts, which has retail locations all over the country. Its parent company, Tenneco, is still headquartered in town.
The area has not recovered all the auto industry jobs that were lost in the recession, according to Mansfield's director of Economic and Community Development, Dan Swallow.
"Looking ahead, we're expecting flat or small population growth over the next couple of decades," he said.
First published March 17, 2014: 1:33 PM ET
Source: National Association of Home Builders/Wells Fargo Housing Opportunity Index of 275 metropolitan areas. Population data is from Census Bureau.
*The Housing Opportunity Index is the percentage of new and existing homes sold that families earning the area's median family income could afford during the fourth quarter ended December 31, 2013. Prices of new and existing homes are based on figures from CoreLogic and mortgage data is based on rates reported by the Federal Housing Financing Agency.

Real Estate Calculator

Was my home a good investment?
Find out now
Mortgage