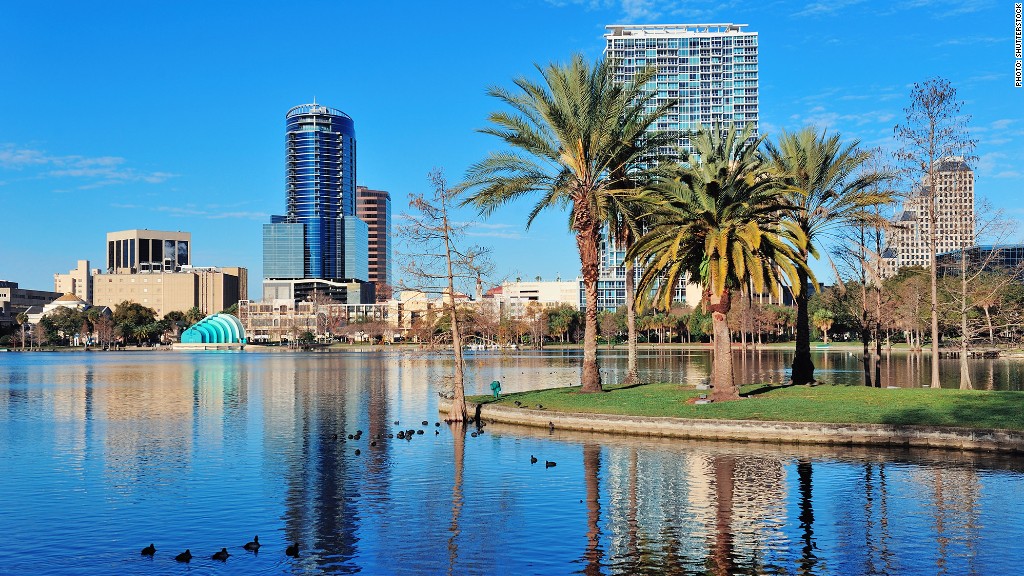 Population

: 2.3 million

% gain

: 2%

New residents

: 44,390
Mickey Mouse is making a comeback.
Orlando attracted 57 million visitors last year, up from 43 million in 2009.
Yet while nearly one-third of the area's jobs are tied to the tourism industry, other industries are expanding here too, namely tech.
Related: Top 10 most affordable small cities
The city is a leader in the growing field of modeling and simulation. It's also a major industrial site with Lockheed Martin (LMT), General Dynamics (GD) and Siemens (SI) all running production lines there.
And with median home prices of around $155,000, nearly every working family can afford to buy a home.
First published March 27, 2014: 12:25 AM ET
Source: Based on U.S. Census Bureau population data for July 1, 2012 through July 1, 2013. Rankings are based on largest percentage population growth in metro areas with a population of one million or more.

Real Estate Calculator

Was my home a good investment?
Find out now
Mortgage