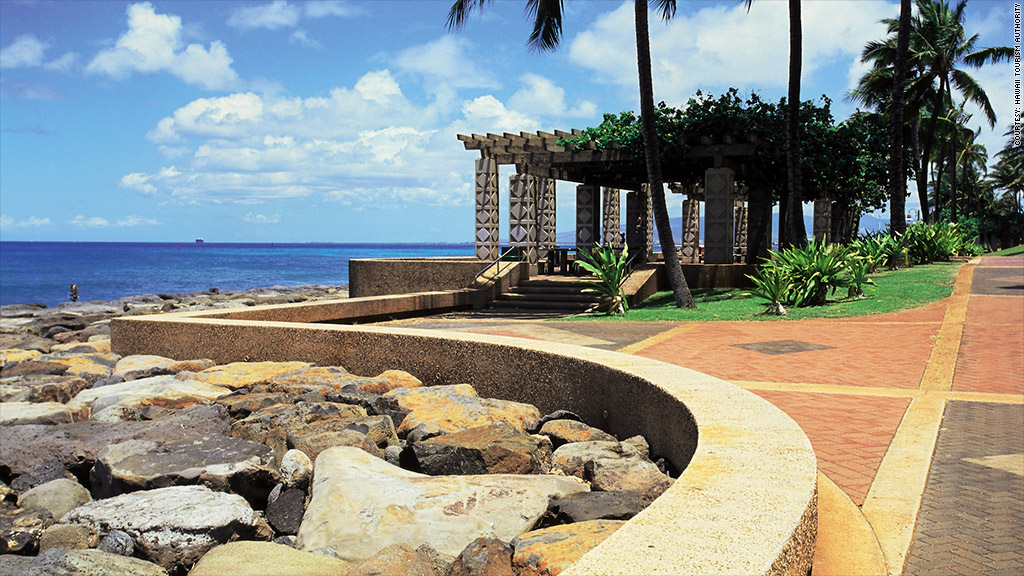 Population

: 390,700 (39% over 50)

Median home price

: $425,000

Cost of living

: 167 (100 is average)
Honolulu is a cosmopolitan city set against the backdrop of sandy beaches, lush hills and technicolor sunsets.
One moment you're eating authentic dim sum in Chinatown, surrounded by the buzz of many languages. The next you're meandering up trails at the 300-acre Kapiolani Park or snorkeling in the Hanauma Bay Nature Preserve. The Honolulu Museum of Art is a treasure-trove of permanent works and exhibitions, including one showcasing Ansel Adams' and Georgia O'Keeffe's images of Hawaii.
While many tourists make Waikiki a home base, residents can find housing of all shapes and sizes in Honolulu proper -- from condos downtown to single-family homes tucked on the hills of Makiki Heights.
First published October 28, 2013: 9:02 AM ET
Notes: Population based on 2012 U.S. Census estimates, except for Honolulu, which is based on 2010 estimates for the census county division (CCD). Median home prices are sale prices from Trulia for July through October 2013, except for Honolulu, which is based on the three months prior.