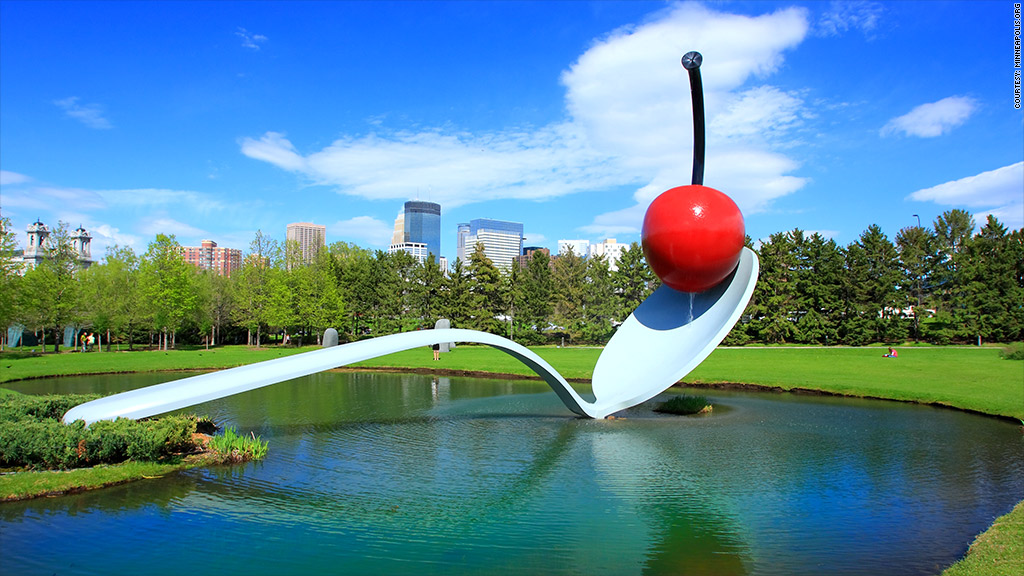 Population

: 392,900 (25% over age 50)

Median home price

: $209,500

Cost of living

: 108 (100 is average)
Minneapolis has a lot to offer retirees -- art museums, professional sports teams, walkable neighborhoods and an international airport -- but if there's one thing that defines this city, it's water. There are 22 lakes within city limits, not to mention the mighty Mississippi River.
The Grand Rounds National Scenic Byway makes it easy to explore all of this shoreline by bike, foot or -- as is often the case in the winter -- ski. No doubt, winters here get darn cold (January lows are in the single digits), but this city embraces it with ice-carving competitions, sled rallies and polar plunges.
First published October 28, 2013: 9:02 AM ET
Notes: Population based on 2012 U.S. Census estimates, except for Honolulu, which is based on 2010 estimates for the census county division (CCD). Median home prices are sale prices from Trulia for July through October 2013, except for Honolulu, which is based on the three months prior.