'We're starting to feel whole again'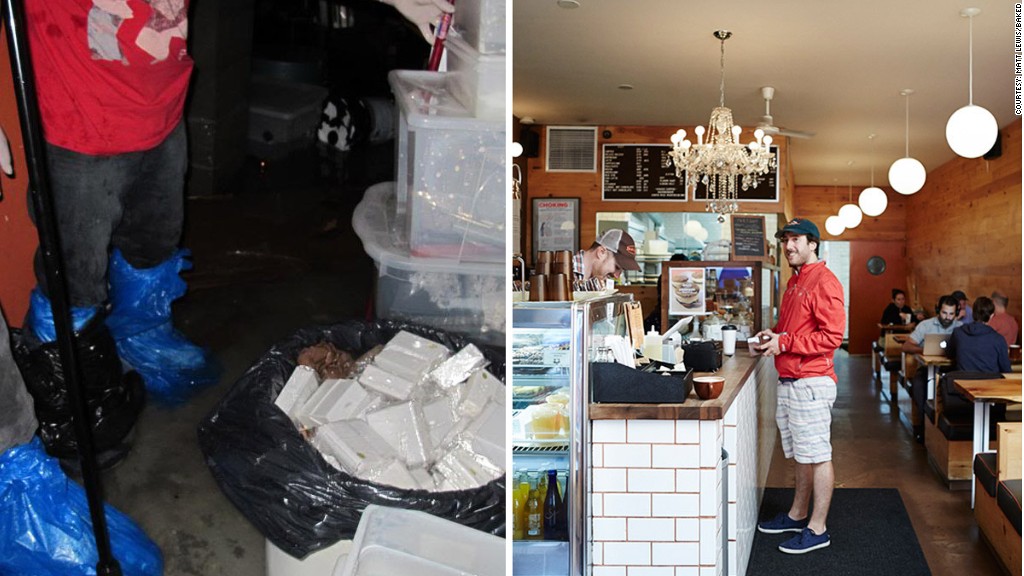 Name

: Baked

Location

: Red Hook, Brooklyn
Located a few blocks from Home/Made, Baked was back in business much faster because of the way the flood waters came in.
"We were lucky," said the bakery's co-owner, Matt Lewis. "We lost our entire basement, but we didn't have any damage to our retail floor."
Volunteers surged to the neighborhood, helping Baked fully reopen within 10 days, despite about $55,000 in damages. Lewis, a co-founder of Restore Red Hook, said Baked paid salaried employees through the downtime.
In the months that followed, one of the biggest challenges for Red Hook businesses was the perception that the entire neighborhood had been decimated.
"People didn't know we were open, and they just didn't come," Lewis said. "That really hurt business."
With no flood insurance and limited help from the city, Baked's finances suffered. "We definitely didn't make any money this year," he said.
But Baked is starting to see pre-Sandy numbers and "new faces" in the neighborhood.
"You think you're never going to recover," he said. "But coming up on the anniversary, we're starting to feel whole again."
First published October 27, 2013: 3:53 PM ET
Partner Offers
Paid Partner