Never lose your dog again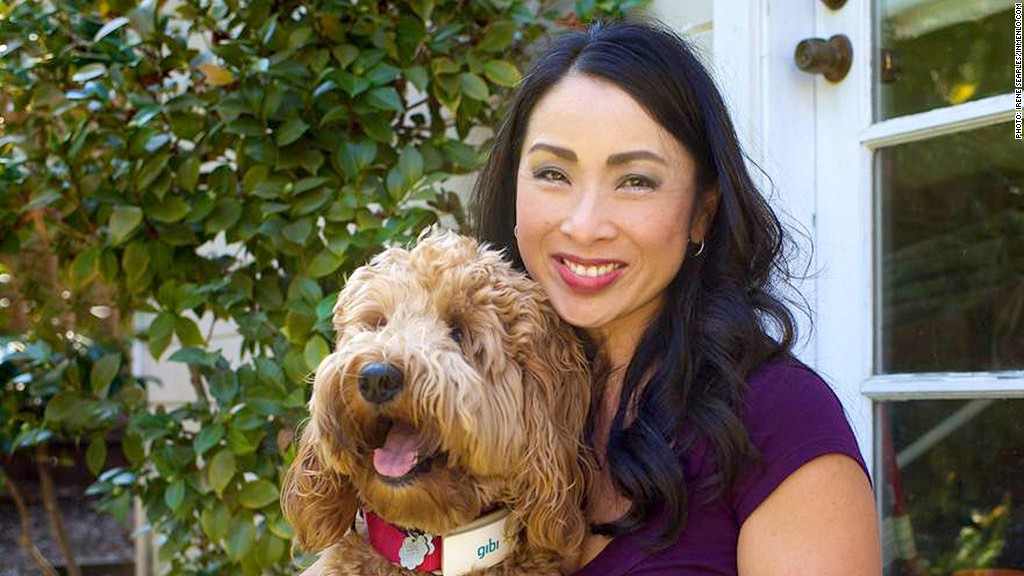 Company

: Gibi Technologies

Product

: GPS pet-tracking device and app

Price

: $99 for device; $9.99 a month or $99 annual subscription fee
Animal lover Synette Tom wants to put dog catchers out of business.
An electrical engineer, Tom invented Gibi, a GPS-based tracking device that attaches to a dog collar.
Owners can use the app or website to check on pets throughout the day with a Google (GOOG) maps feature that shows their every movement. Users can also set virtual boundaries for their pets, and Gibi will text or email an alert if the dog steps outside the parameters.
"It's alarming that one-third of pets go missing in their lifetime, and 4 million are euthanized every year," she said.
Tom plans to launch the product and service in April 2014.
First published October 29, 2013: 12:41 AM ET