Fighting cancer with fashion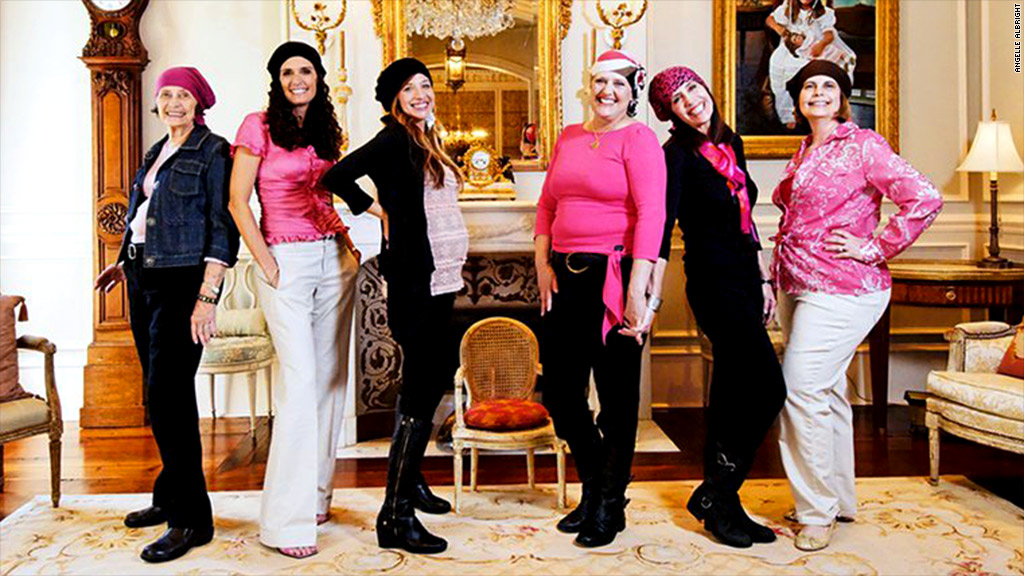 Company

: Chemo Beanies

Product

: Fashionable headwear for cancer patients

Price

: $24.99 each
When Angelle Albright beat breast cancer eight years ago, she never wanted to hear the word 'cancer' again.
But it wasn't so easy to put the disease behind her. After all of her chemotherapy treatments, it took nearly four years for her dark, curly hair to grow back fully. Albright scoured department stores and web sites for scarves and wigs that didn't make her feel like "a poster child for cancer" -- to no avail.
Then, she and her niece, Adrienne Metz, came up with Chemo Beanies: stylish, one-size-fits-all headwear for cancer patients.
Chemo Beanies launched in January 2011 and now comes in 30 different styles for women and children. Albright is hoping to introduce a line for men soon.
First published October 29, 2013: 12:41 AM ET
Partner Offers
Paid Partner